If you're going to go off-roading, then you need rock sliders. You can't go wrong with Demello Offroad.
I ordered Rock Crusher bolt-on sliders from Demello Offroad about a month ago, and I was able to pick them up on April 2, 2015. They came bare metal so that I could paint them. I chose to go with painting instead of powder coating, because I do intend to scratch these up. Touching up with paint on paint will look much better than paint on powder coat.
After several laborious hours of prepping the sliders, I setup a make-shift paint booth in my garage.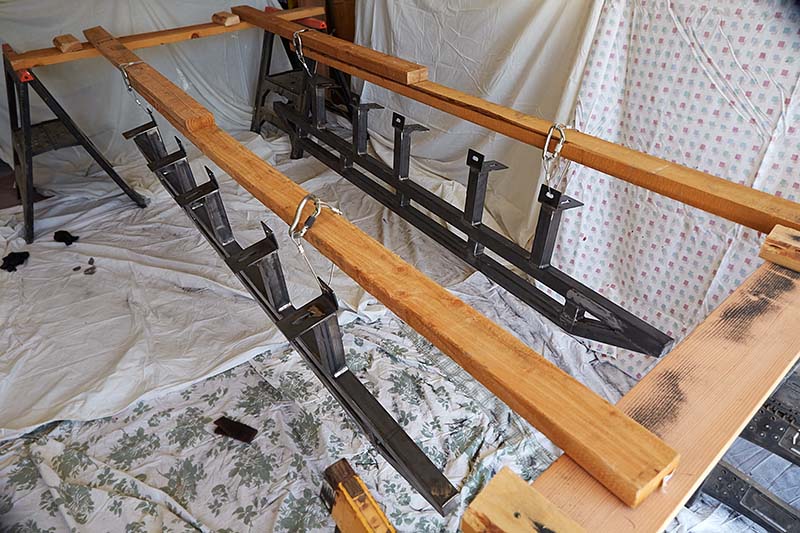 After a week of painting, with one coat of primer and two coats of Rustoleum satin black, I installed them. The installation required five holes to be drilled into the frame on either side.