In January of 2021, I took my nephew on his very first backpack trip. But this wasn't any easy, run-of-the-mill trail. Instead, we would venture through two canyons with second class scrambling as well as off-trail hiking to the summit of Quail Mountain in Joshua Tree National Park. Following a GPS and/or map-reading skills were necessary, and this felt like a great introduction to backpacking for him. Go big or go home!
After my successful backpacking trip last November, I was hungry to get back out to the desert. The winter in Joshua Tree is really the perfect time to visit, and despite being cold at night, the daytime temperatures are perfect in the 60's. So I planned this trip for my nephew to join me. I would serve as his mentor in a way, which would involve teaching him what to bring and how much, how to pack the backpack, energy saving hiking techniques, and cross-country navigation with map and compass.
For the route, I chose an area I'm familiar with as well as some areas that I've never been to. The route starts and ends at Boy Scout Trailhead and would continue towards Samuelson Rocks and then up Smith Water Canyon. Once at the top of the canyon, we trekked cross-country up to the summit of Quail Mountain, down the upper part of Jonny Lang Canyon, and finally down Jonny Lang Connector trail back to the car.
There are no reliable water sources in Joshua Tree. Therefore, we cached water at the top of Smith Water Canyon that we planned to pick up on the morning of day 2. To place the cache, we drove to Lower Covington Trailhead and hiked in a mile to where it met our route exiting Smith Water Canyon.
Trip Details
TRIP DATE Jan 5 to Jan 7, 2021
LENGTH About 22 miles, loop
ELEVATION GAIN 2835 ft
TRAILHEAD Beginning and ending at Boy Scout Trailhead
DIFFICULTY moderate to difficult
WATER No water available. Cached water at top of Smith Water Canyon
Download the GPX file here: Quail Mountain Loop
Check out my gear list at Lighter Pack: My Gear
Day 1: Boy Scout Trailhead to Smith Water Canyon
The first day began easy enough at Boy Scout Trailhead where we walked down the road a bit to Quail Springs and began following Quail Wash to Samuelson Rocks and Smith Water Canyon. Along the way we visited an old water pump at the mouth of Johnny Lang Canyon. We ended the day of hiking in a secluded area at the entrance to Smith Water Canyon.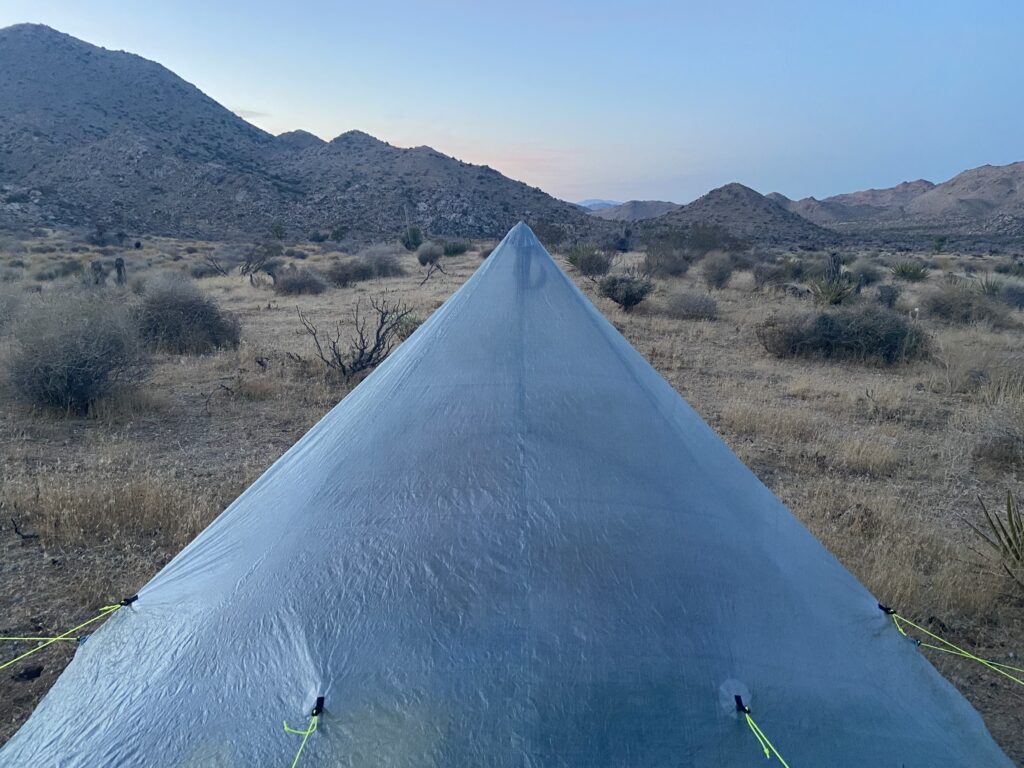 Day 2: Smith Water Canyon to Quail Mountain
The following morning was met with a beautiful sunrise. My nephew, however, decided to sleep in until after the sun came up, so I had the morning all to myself.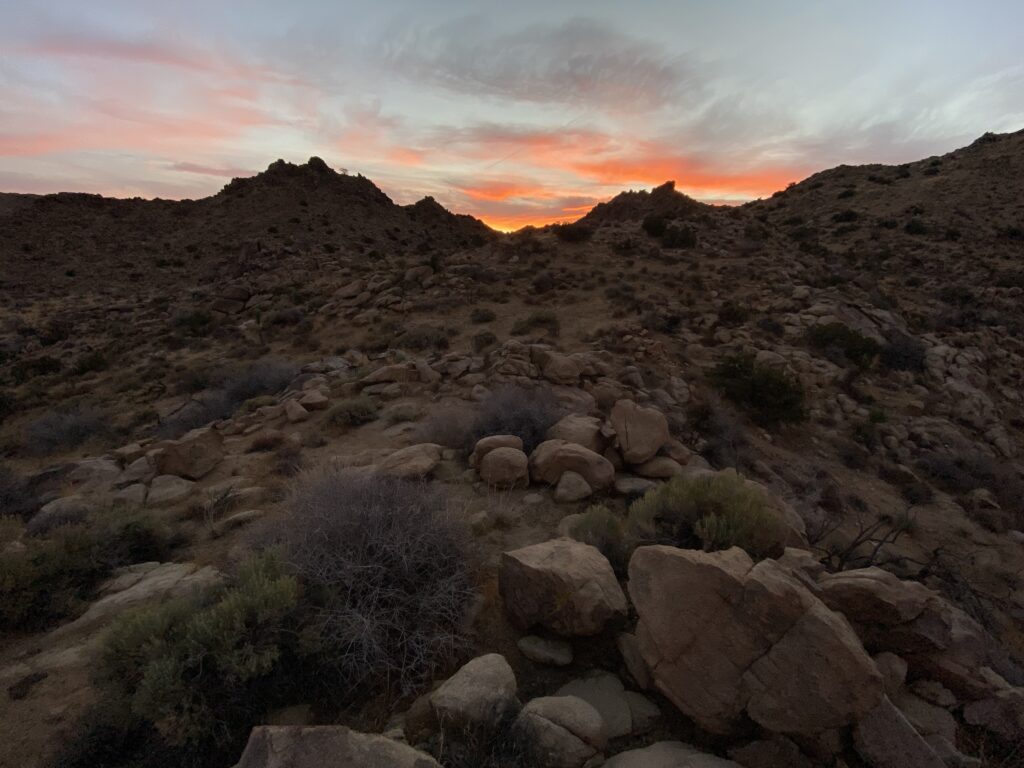 After breakfast and all packed up, we hit the trail up Smith Water Canyon to the summit of Quail Mountain. This would prove to be very challenging. The hike up Smith Water Canyon was fun with some second class boulder scrambling and some bush-whacking. None of it was too difficult, but it was slow going at times.
When we got to the top of Smith Water Canyon, we found our water cache and took a break. The hardest part of the day was still up ahead. Having added eight pounds of water to our packs wasn't going to help either.
The route took us along a short section of the California Riding and Hiking Trail, but we eventually had to veer off-trail and start a steep climb up a ridge. From this point to the summit, there really wasn't a defined trail, so it was fun and challenging to navigate with a map and compass.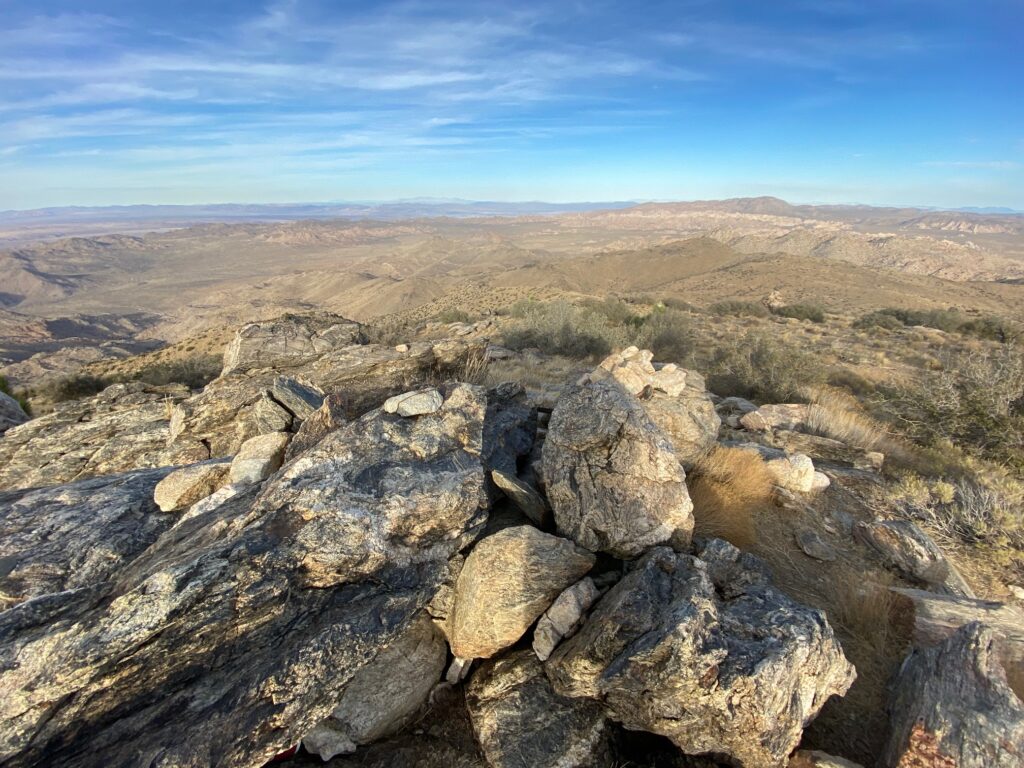 After a nice break at the summit, we started our descent towards Johnny Lang Canyon. We setup camp 2 about a mile from the summit. Although exhausted, I explored the area and photographed through sunset. My nephew, however, passed out in his tent.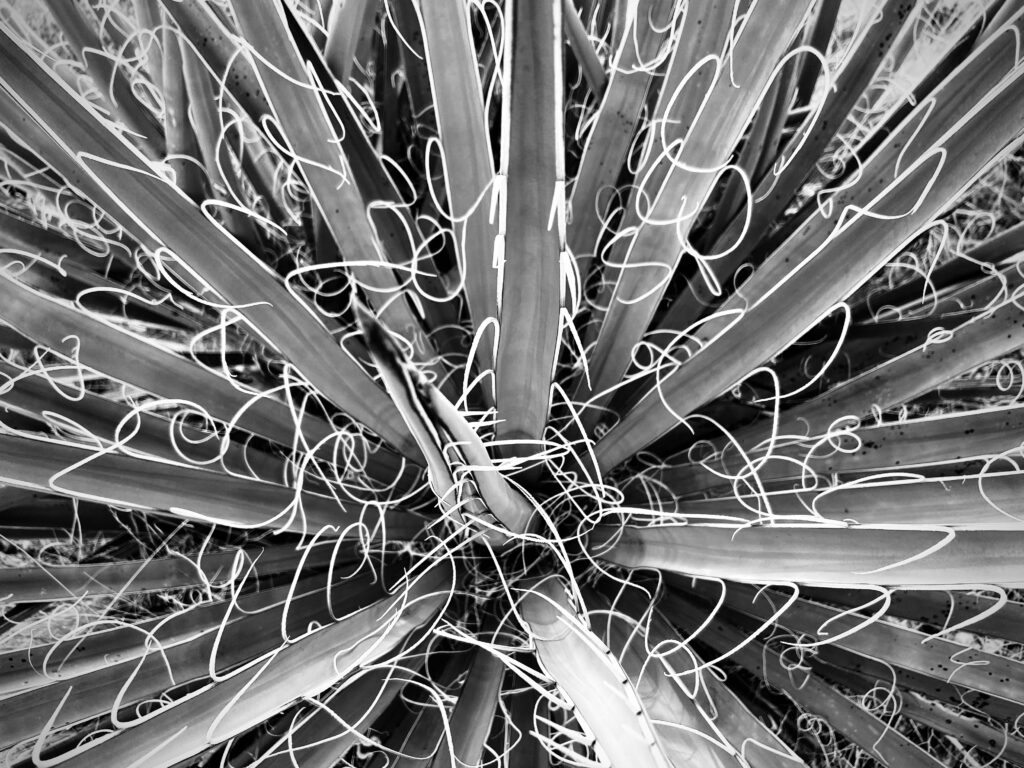 Day 3: Quail Mountain and Johnny Lang Canyon
The final day was relatively easy down the upper section of Johnny Lang Canyon to Johnny Lang Connector Trail and finally to the car. The hardest part was the navigation. Without much of a defined trail at times, the transition to Johnny Lang Connector Trail was elusive.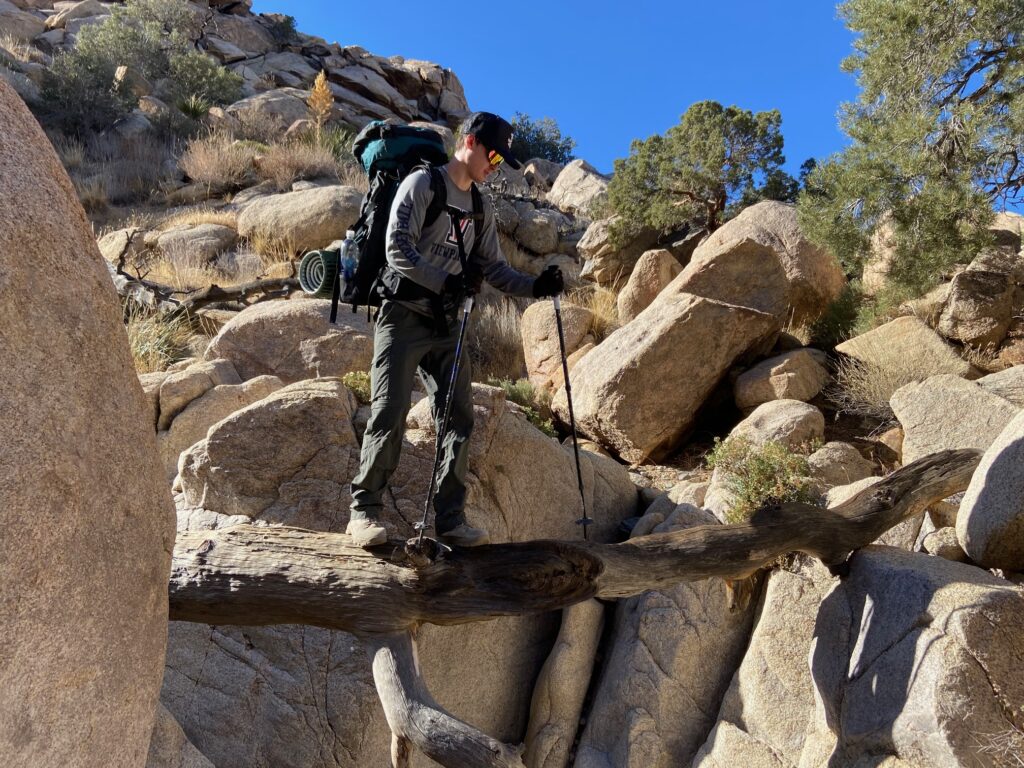 We eventually completed our loop. This was such a great experience for the both of us, and I hope to go on many more trips with my nephew.
If you would like to follow more of my hiking adventures, be sure to check out my AllTrails profile. And be sure to follow me on Instagram @mikebodenphoto.